When it comes to beaches, Cancun is a world-class destination that is known around the world for having some of the most pristine, white sands and turqoise-blue waters that stretch for miles in either direction along the coast. There are dozens of beaches in Cancun to choose from, but if you are looking for a straight-shot to some of the best, here's a list of our favorites. 
Playa Tortugas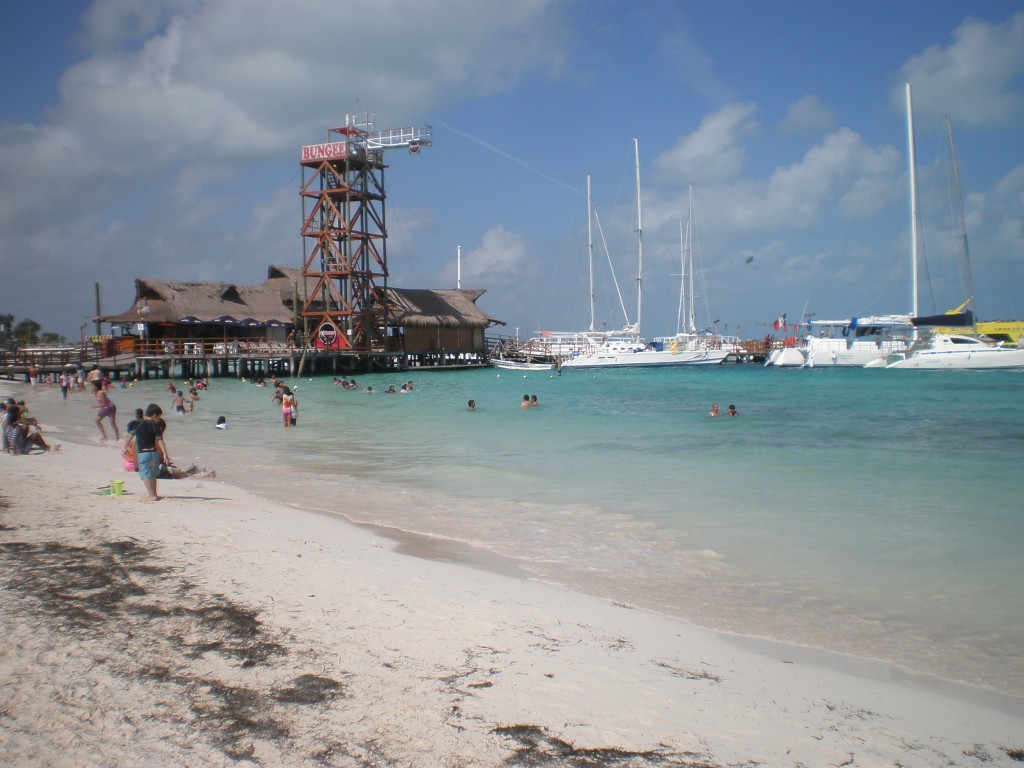 Playa Tortugas is one of the first beaches in the Hotel Zone (otherwise known as the Tourist Zone) you come to on your way in from the mainland. It's off on the left, and it also doubles as a ferry port out to Isla Mujeres.
Turtle Beach (as it is known in English) is less popular with the foreigners because it's not located near any of the all-inclusive resorts that Cancun is known for, but if you are looking for off-the-beaten-path, this is a great place to enjoy a picnic.
Plus, the waters here are shallow in the bay, which makes it perfect for kids. In fact, this is one of the favorite beaches for locals on Saturdays and Sundays because they can bring the kids and enjoy a relaxing day on the beach.

View Playa Tortugas in a larger map
Playa Marlyn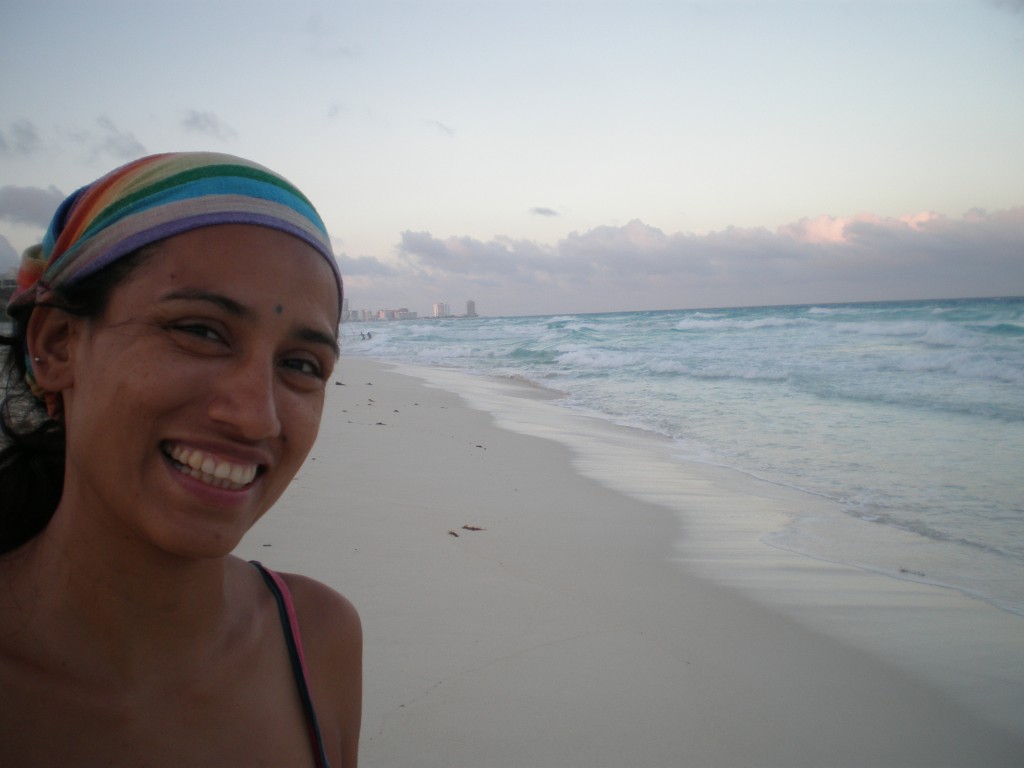 Playa Marlyn is probably my favorite beach in Cancun. Especially in the late afternoons/early evenings. There's a little too much sun during the daytime hours (unless you enjoy baking and getting a tan), but once the sun goes around the other side of the lagoon, you've got an amazing afternoon stretch of beach to enjoy without the direct sunlight.
If you want to jog or walk, it's a nice place to go because there aren't that many people between the entry near Plaza Kulkulkan, and Coco Bongo. It's a good 45 minute walk, or if you want to jog, a good 20 minute run, which you can extend if you want to take dips in the water along the way.

View Playa Marlyn in a larger map
Playa Delfines (El Mirador)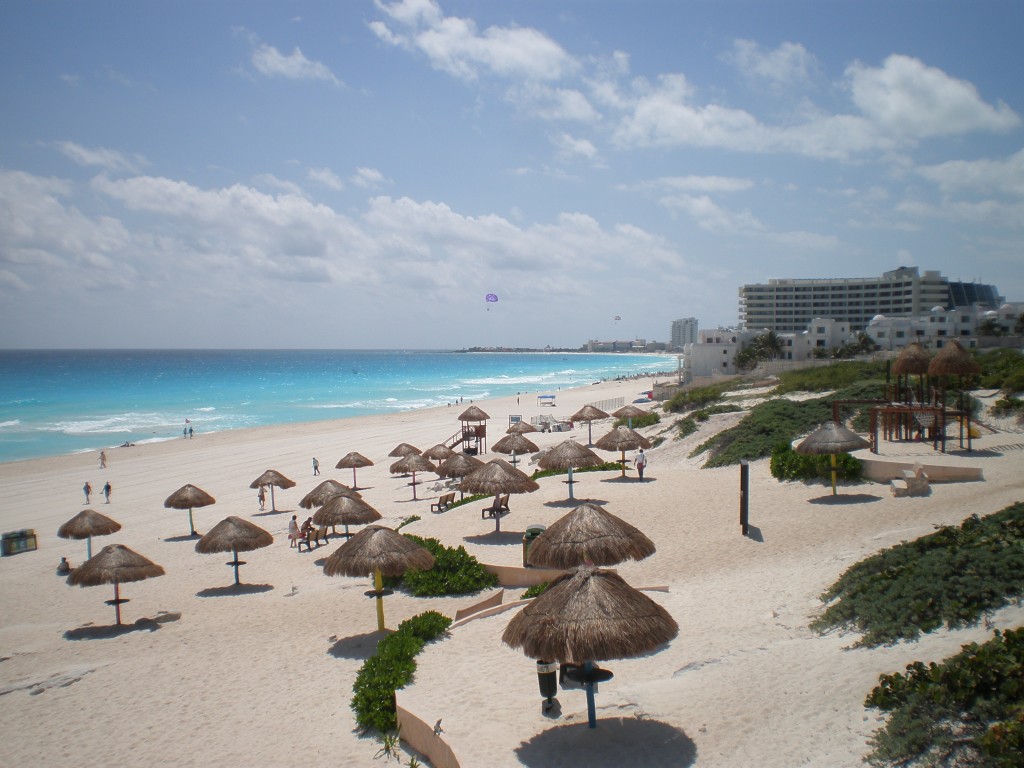 The best views in Cancun are found at Playa Delfines (Dolphin Beach), otherwise known as "El Mirador", or "The Lookout Point". You can stand up top and look out over the Mexican Caribbean stretching out out for miles in either direction, plus there are palapas where you can have a picnic, public bathrooms, and as of 2015, an outdoor gym!
One thing to keep in mind is that the waves here can be pretty stiff; not quite enough for true surfing, but enough for boarding and the like. Which also means it's not a beach for children unless it's a day when the surf is down and the wind is calm. Otherwise, you can get tossed around a lot by the waves.
Isla Blanca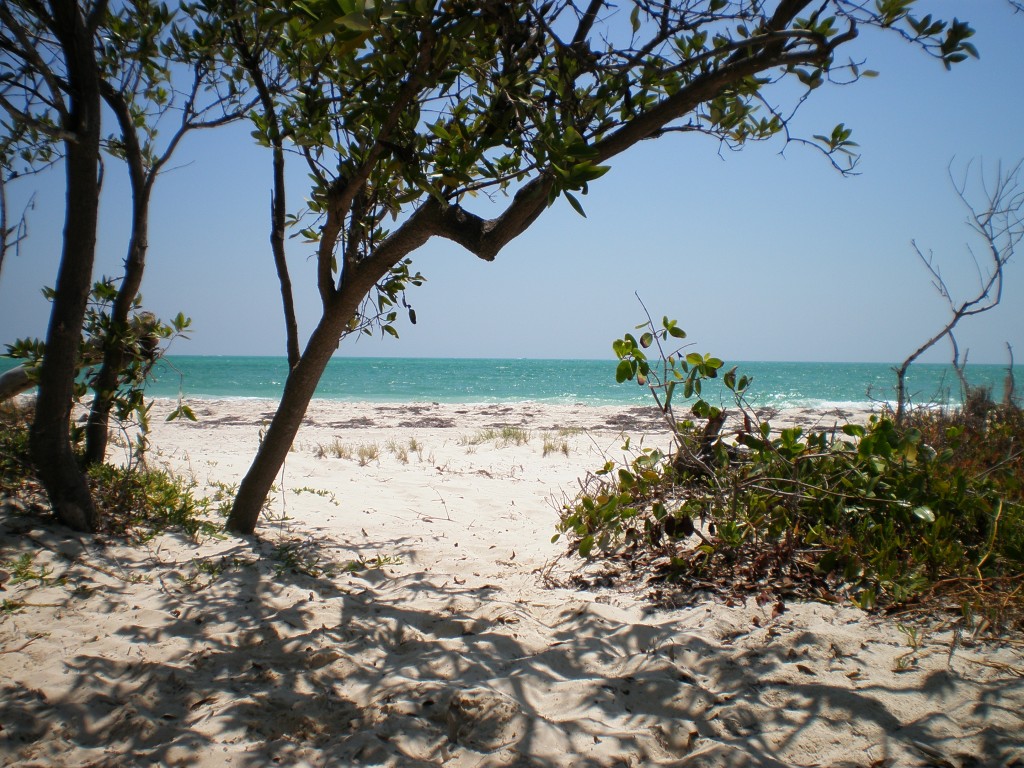 Isla Blanca is a secluded stretch of beach far to the north of Cancun, past Puerto Juarez. It's remote, and hard to get to unless you have private transportation, but if you've rented a car or have your own vehicle, this is THE place to go for a quiet afternoon of swimming and lazing around in the sand.
You won't find tourists here. At the most, there might be a few local families, or the backpacker types who come out to stay in one of the palapas you can rent at the end of the dirt road right along the beach.

View Isla Blanca, Quintana Roo, Mexico in a larger map
Playa Del Niño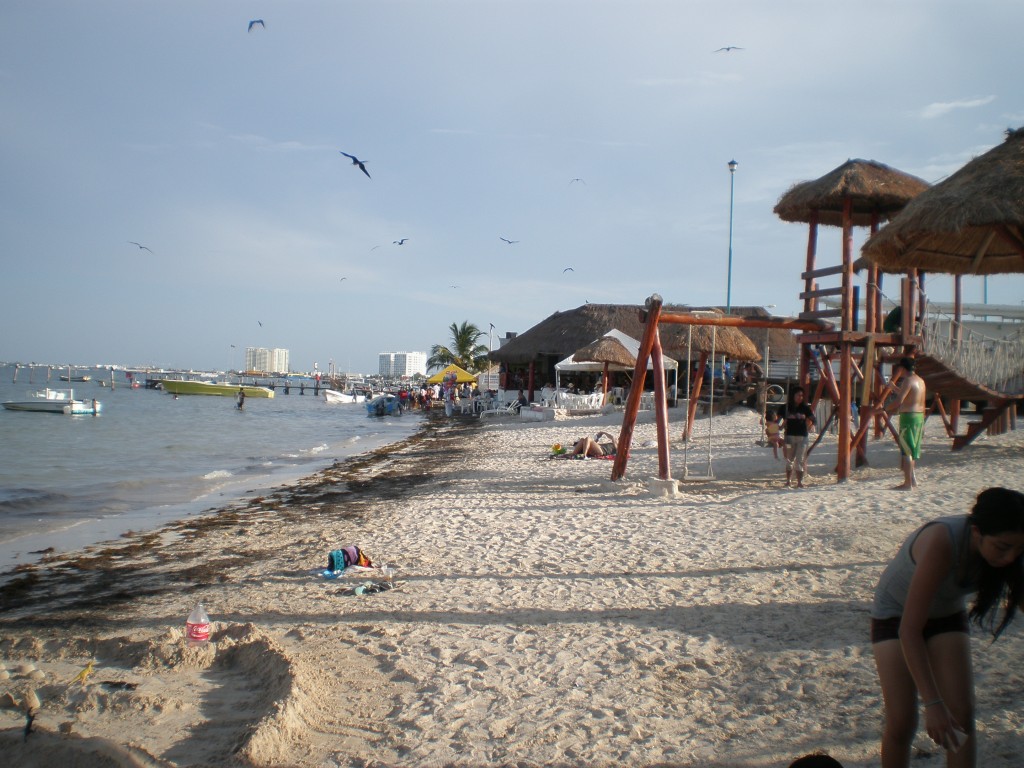 Playa Del Niño is a tiny stretch of beach on the Puerto Juarez section of the mainland. Again, very few tourists, as this isn't in the Hotel Zone. The water isn't the most transparent or turquoise blue, but it's shallow and calm, and there's plenty of outdoor park equipment for the kids to enjoy. Which is why this is called "The Children's Beach".
You'll find families here on the weekends, as well as locals during the weekdays. A great spot for morning views as the sun comes up over the ocean and the Hotel Zone of Cancun.

View Playa Niños in a larger map
If you are looking for more information on Cancun or Mexico in general, you can pick up our Live Like a Local Cancun guide, packed with other restaurant recommendations, apartment and condo referrals, tips on navigating the public transportation system, local negotiation tips and strategies, market and discount day overviews and more! And don't forget, we have our own rental property in downtown Cancun that you can use while you are here!